March 21, 2011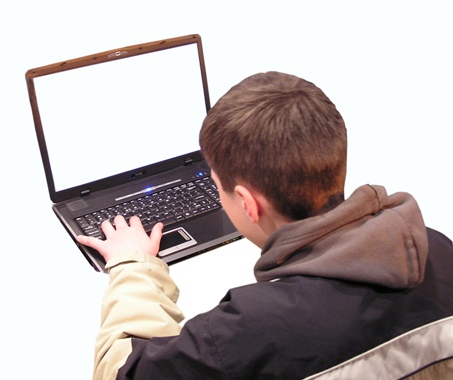 Experimenting with unlimited TV and computer games led to my boys stuck to the screens all day long (my daughter, however could really care less).  I waiting, hoping, they would eventually get their fill and move back to playing outdoors or with their Legos, but it didn't happen.
So we ended up using computer games and TV as a reward for finishing their school.  Originally everyone could have 2 hours of time a day once they finished their school.  The idea was that this would motivate the kids to get busy so they could play sooner.  There was a bit of a deadline in that everything got turned off for chore time an hour before dinner, but kids could still 'spend' their time up until bedtime.
Kids were responsible for setting their own times to keep track of their 2 hours.  Do you already see a problem developing here?  I could never be sure the timers were being used honestly, so we put separate log-ins on the computer for each child with a time counter that would kick them off after 2 hours.  But, that didn't do anything for the TV, the Nintendo DS's, or the Wii.  And finally, no one thought they should have to use any of their time if they were 'just watching' a sibling play a game.
The result: Whole afternoons and evenings would go by where it seemed like the kids were constantly gaming, and somehow they all still claimed to have one more half hour left up until bedtime.  I felt like a hated policeman and beautiful sunny days were passing unappreciated.  My husband wasn't too pleased either, because when he came home from work the kids were too busy 'spending' their computer time to want to do anything with day.  I was at my wit's end and ready to get rid of the games and TV altogether.
The solution: One night I had an epiphany.  Instead of trying to keep track of five children and their two hours each, why didn't I just pick a 2 hour timeslot during the day and everyone who'd finished their chores and school could play during the newly dubbed "Media Time".
Here's how 'Media Time' works now at our house:
Media Time is from 2 to 4 pm every day.
Chore time is from 4 pm until we say the blessing on dinner.  If you have your evening chores done and checked off before the blessing, you've earned one half hour of your media time for the following day.
Morning chores (teeth, clothes, bed, etc.) need to be done before dad goes to work, earning you another half hour of media time.
Finishing your six school subjects earns you the last hour of media time (or 1/2 hr for 3).
If you didn't earn all your media time, you have to start late (not finish early), ie. start at 3 pm if you only earned 1 hour of media time.
Everything gets turned off at 4 pm.  Too many running past 4 pm, and everyone loses a day of media time.
I used a calendar in MS Word and just added initials and little lines for kids to check off how much time they earned. (C – chores, M – morning chores, S – school)  We don't always use it, since the kids haven't had any trouble remembering how much they've earned.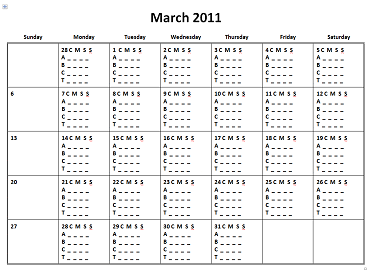 So, far media time has done wonders limiting all the screen time, arguing, and cheating.
Benefits of the new system:
Everyone in the house can now tell time – at least 2 o'clock and 4 o'clock 🙂
Aside from that one chunk of time, the kids are now running around outside, making up games with each other, and in general, participating in life again.
Dad gets lots of time with the kids again.  They just played a marathon Monopoly game together last night.
My policing load has dropped considerably.
The 2 pm deadline adds a new level of motivation, since it comes pretty quickly.  The "You snooze, you lose" concept is very motivating.  Chores and school are being done much more consistently lately.
An unexpected bonus:  my daughter is interacting a lot more with the four boys since they have to all play their time together.
How about your house?  Do you limit media time or have ways to keep it from becoming an obsession or cause of contention?  I'd love ideas and suggestions!
Enjoy!
Misty
Posted under Homeschool Life