April 3, 2012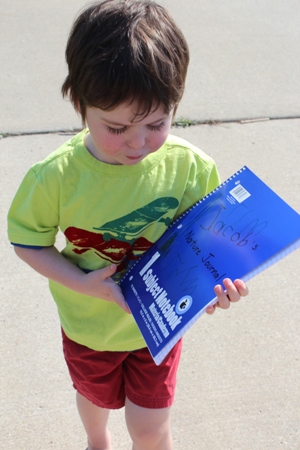 We've been having so much fun with the amazing weather lately.  Here's a fun idea:
Nature Journal Recipe
Ingredients:
1 fine spring day
1 notebook (from the box of 40 you bought for $0.10 each last fall)
1 or 2 pale, pasty-skinned kids who've been cooped up all winter
2 flowers (preferably NOT from the neighbors tulip bed)
1 dead worm
2 rocks (see below)
1 piece of lavender branch that can be rubbed and smelled
1 3-leafed clover (see weeds do have a place in the front lawn)
tape
a marker
crayons and colored pencils
a camera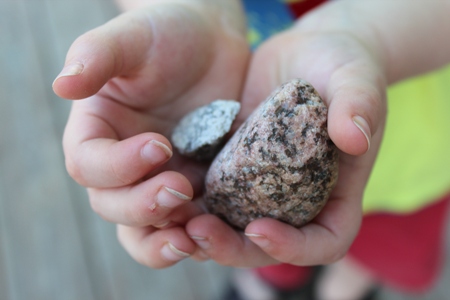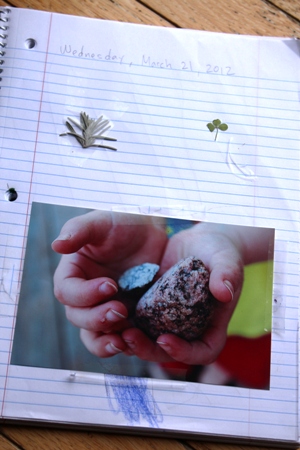 Directions:
Turn off the TV and all video games.
Point out the beautiful sunshine outside and open the front door.
Drag reluctant kids outside and shut the door behind them.
Point out trees, flowers, weeds, bugs, and anything else you can spot.
Pretty soon the kids will get excited and start collecting all kinds of things.
Attempt to tape items into their journal.
When the 3-year-old has a fit that he wants to tape his rocks onto the page, take a picture, print it, and let him tape that into his journal.
Help kids draw and illustrate their findings.
Smile!  It's spring!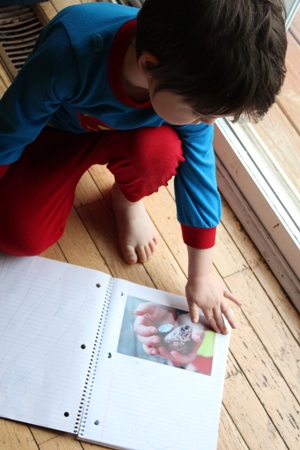 Posted under Homeschool Activities, Homeschool Life